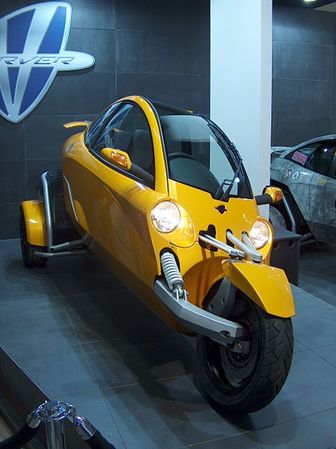 Picture has been licensed under a
GFDL
Original source
: : Walter Vermeir --Walter 00:54, 17 January 2006 (UTC)
Type
2S FHC
Number of doors
1
Wheelbase
2650 mm 104.3 in
Length
3400 mm 133.9 in
Width
1300 mm 51.2 in
Height
1400 mm 55.1 in
Length:wheelbase ratio
1.28
Kerb weight
620 kg 1367 lb
Fuel capacity
34 litres 7.5 UK Gal 9 US Gal
Bore
61.00 mm
Cylinders
S-4
Displacement
0.7 litre659 cc(40.215 cu in)
Maximum power
64.9 PS (64.0 bhp) (47.7 kW)@ 7500 rpm
Specific output
97.1 bhp/litre1.59 bhp/cu in
Maximum torque
100.0 Nm (74 ft?�·lb) (10.2 kgm)@ 4000 rpm
bmep
1906.9 kPa (276.6 psi)
Specific torque
151.75 Nm/litre
Manufacturer
Daihatsu
Coolant
Water
Bore/stroke ratio
1.08
Unitary capacity
164.75 cc/cylinder
Aspiration
Turbo
Intercooler
Y
0-100 km/h
8.20 s
Top speed
180 km/h (112 mph)
Power-to-weight
103.23 bhp/ton
Engine location
Mid
Engine alignment
Unknown
Drive
RWD
Suspension
front
Tyres: Front
140/70 x 17
Tyres: Rear
195/45 x 15
Brakes F/R
VeDi/VeDi
Transmission
5M
RAC rating
9.2
year
2003
bike-like Vandenbrink Carver and this Daewoo Cielo which was modified to look like an Alfa Romeo Brera: Modified Daewoo Cielo Send your pictures to
Vandenbrink Carver (in which only the single front wheel and most of the body tilt).
tilts, an example being the Vandenbrink Carver, made in the Netherlands.
Richard Hammond reviews the original Vandenbrink Carver in an episode of the BBC episode's "Top Gear.
Vandenbrink Carver: The tip of a lifetime = Being a passenger in this angling 'aircraft cockpit on wheels' made Michael Booth rigid with fear.
It's called a Vandenbrink Carver One and is really a car and a bike.
The Vandenbrink Carver is a crossover vehicle of a different sort: Its enclosed cabin is reminiscent of a car's (specifically, the New Beetle's), but it seats just two-a
Vandenbrink Carver, Europeans are so fond of could be cool? Well, what if it was really a Harley Davidson under the hood? The Night
performance car/bike hybrid, the Vandenbrink Carver, writes Martin Gurdon.
the Vandenbrink Carver, a kind of car/bike hybrid. Between the rear wheels is a 65bhp 660cc turbocharged four-cylinder motor.